Conference February 6-9, 2023
SCOPE Summit 2023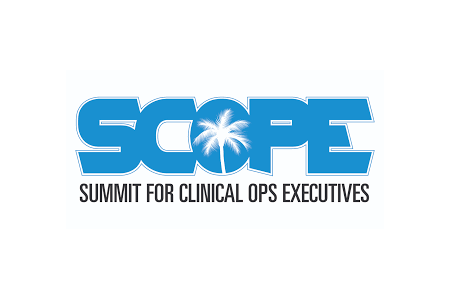 When: February 6-9, 2023
Where: Orlando, FL
Event Details: https://sitesolutionssummit.com/
Now more than ever, the important work of this clinical research community requires collaboration and innovation. In its 14th year of fostering these goals, SCOPE Summit 2023 is four stimulating days of in-depth discussions in 28 different conferences, special cross-department panels, and the ever-popular interactive breakout discussions.
Join us Feb. 7 as Javara CEO, Jennifer Byrne, discusses Bridging the Chasm of Research and Care with a panel of fellow industry experts or Feb. 9 as Kylie Scheideler, Director of Operational Strategy at Javara, weighs in on Digital Protocols and Automation Platforms for Accuracy in Feasibility.
Chief Operating Officer, Michael Clay, VP Strategic Commercial Development, Chris Popple and Senior Account Development Associate, Clare Hurt, will also be attending and would love to discuss how we can reimagine research together.
Click the button below to schedule a meeting with the team. We hope to see you there!