article May 15, 2023
Access and Diversity in Clinical Trials Requires Supporting the Investigators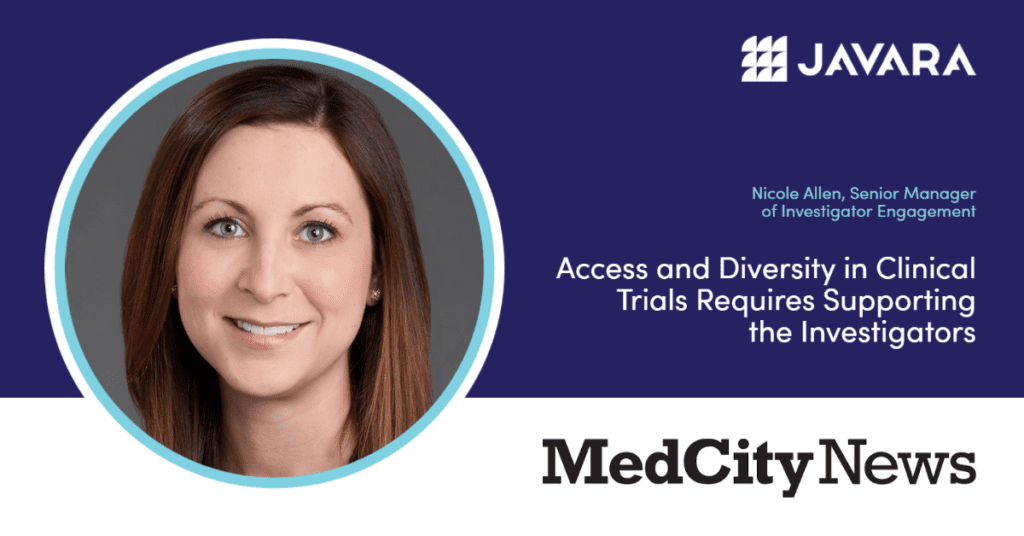 When we bring physicians from underserved communities into research through a reimagined model, we can impact better health outcomes rooted in quality data that allows us to thrive from more diversity and better representation while providing patients with greater access to new care options.
"Within racially and ethnically diverse communities, there is a longstanding mistrust surrounding clinical research and experimental medical advancements due to the historical abuse of nonconsensual patients in clinical studies. One of the fundamental ways we can help address this mistrust is through close partnerships with community-based physicians […]
In traditionally marginalized communities, the rapport and connection of local physicians are invaluable. These providers might be a patient's neighbor, belong to the same church, or have children in the same school. Frequently, these providers have deep roots in the community and have a better understanding of their unique needs, available resources, as well as social and economic challenges. Providers in underserved communities of this nature play a unique – and vital – role in enabling access to clinical research for their patients. By leveraging the existing trust and connectivity, providers can help patients understand the value and improved care options that clinical trials offer. Clinical research partnerships bring value to community physicians by allowing them to use research to achieve population-based health goals. At the same time, research interaction with patients is a high-touch, concierge type of care. Physicians can spend more time with patients one-on-one, and patients feel well cared for with added attention."
In sum, they are the key to establishing the unity and trust necessary to reach more diverse patient populations with clinical trial opportunities. Hear more from Javara's Nicole Allen, senior manager of investigator engagement, as she explores how we can advance clinical research by addressing this need in a recent MedCity News news article!