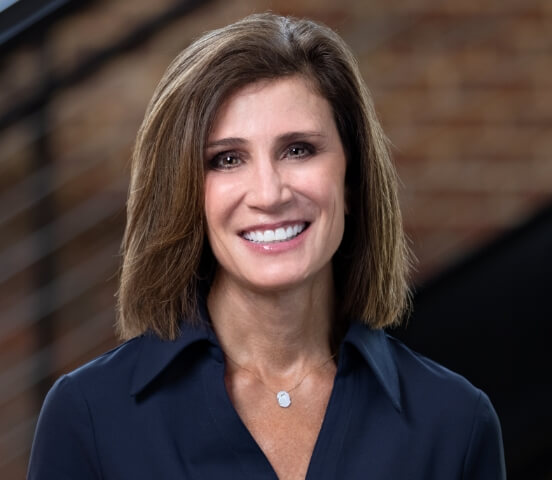 Board Member & Leadership Team
Jennifer Byrne
Founder, Board Chair and Chief Executive Officer
 | Let's Connect
Jennifer Byrne's career has been devoted to leading organizations, building teams, and cultivating partnerships centered on advancing the clinical research enterprise to better connect patients and providers to clinical trials. Jennifer founded Javara with a vision to revolutionize the industry by accelerating access to research – for patients, biopharma companies and healthcare systems alike. Her passion and commitment to transforming the clinical research landscape into an integrated component of healthcare are at the forefront of Javara's mission.
As the former CEO of PMG Research and founder of Greater Gift (501(c)3), Jennifer's involvement in the clinical research enterprise has been vast across collaborations with hundreds of pharma, device, Contract Research Organizations (CROs), technology, site organizations, and other research service providers. Her stellar track record for consistent and excellent quality in patient, provider and client experiences associated with research trials is but one of many professional accomplishments.
Jennifer has been recognized as a PM360 ELITE, CenterWatch Top 20 Innovator, PharmaVOICE Woman of Influence, and a two-time TBJ Power Player among others. Currently, she serves as board chair for Javara Inc. as well the Greater Gift (501(c)3), is an advisory board member for CISCRP and serves as a trustee for the Association of Clinical Research Professionals (ACRP). She is also an advisory chair for the master's in clinical research management with Wake Forest University. Additional advisory roles include Wake Forest Institute of Regenerative Medicine, FCA Health Innovations Fund, and the North Carolina Biotech of the Piedmont Triad. Jennifer is a graduate of Texas A&M University.
Experience the future of clinical research
Contact Us