April 25, 2023
Citeline Excellence in Patient Recruitment and Engagement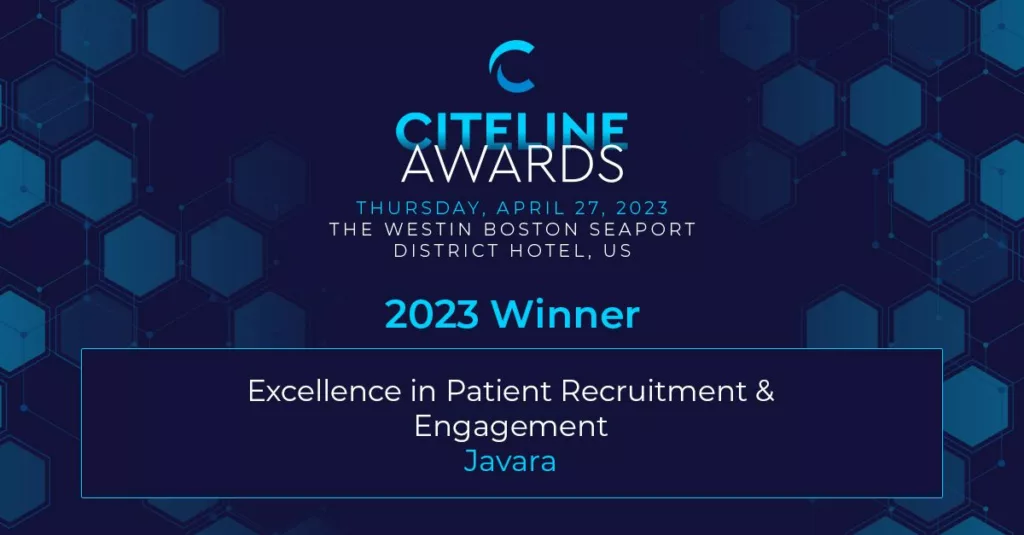 Javara won the Citeline Excellence in Patient Recruitment and Engagement award! We are beyond honored as this recognition reflects Javara's commitment to patient connectivity through community engagement and innovative recruitment strategies.
With efforts rooted in community awareness, human interaction, and technology-empowered connectivity, this award recognizes Javara's strategy for a RSV study in Savannah, Georgia. Alongside our non-profit partner, Greater Gift, we were able to address the complexities of modern recruitment and exceed enrollment goals by over 30%!
We are thrilled to be recognized by Citeline, but know there is still much work to be done to ensure clinical research is a care option for all. To learn more about the 2023 Citeline Awards or see a full list of winners, click here.