article September 21, 2023
Dissecting DEI and Where We Went Wrong: Part Three, Equity
In this three-part series, Javara Director of DEI & Community Engagement Ashley C Moultrie, CCRP dissects the acronym "DEI" to illuminate how many of the definitions circulating in our modern society fall short, or at times, lead us entirely astray. Using the analogy below, Ashley walks us through each stage of meaning and what we can do to increase our understanding.
Diversity is being invited into the boardroom; Inclusion is being given a seat at the table; Equity is how justly you're treated during the conversations happening therein.
Part Three: Equity
Equity, in the context of DEI as it is understood today, is often mistaken for Equality. But it is important to recognize that these are not the same. Equality is defined as the state of being equal, especially in status, rights, and opportunities. Equity, however, is the quality of being fair and impartial.
My aim here is to challenge us all to think critically about our shortcomings in clinical research as it pertains to Equity; understanding they are multifaceted is a great place to begin.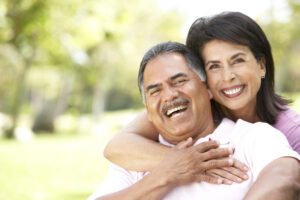 It is no secret that our industry was created to tailor, historically, to a very small demographic. As we work to overcome this marginalization and increase representation in clinical trials, we have to take a critical look at our current DEI efforts and where they fall short for patients, providers, and professionals alike.
Recognizing the lack of patient diversity through strategic engagement initiatives is one way – among many – for your organization to make an impact. Replacing outreach – and the fruitless, transactional results of this approach – for example, with engagement, is a vital next step to overcoming the historical distrust that currently plagues clinical research at every level. At Javara, this can be demonstrated, for example, by the current development of our community surveys, among other initiatives, identifying community members and community needs across Javara locations and surrounding areas. These efforts aim to illuminate how we, as an organization, can support in addressing the needs of those we serve. Engaging in conversation with our local communities to build rapport and human connection leads to greater patient engagement.
Among industry professionals, Equity is no less important. For marginalized members of your organization – and, naturally, our industry and society as well – questions still remain.
If I am a woman or a person of color, what are you going to do to ensure my experience is as fruitful as it is for those around me? If I am differently abled, will you provide assisted seating, subtitles, or visual aids to ensure I am able to contribute in a seamless and equitable manner? What if I am LGBTQIA+? Will I be given a voice in all conversations, or only asked to contribute as a spokesperson each June? 
True Equity means so much more than as a society we are currently willing to recognize. True Equity means incorporating the voices, honoring the stories, and following the leadership of marginalized and minority individuals in every conversation, every decision. Not only when it is convenient, not only when it is expected, not only because of the DEI framework. This requires collective effort, and collective resolution. It asks us to recreate the system. And this begins with your team, your organization, you.
Will you do your part?