Testimonial
Melissa McAtee
Charlotte, NC
From Care Provider to Clinical Research Contributor
How a life dedicated to helping others inspired one individual to participate in a clinical trial.
For Melissa McAtee, 51, the opportunity to participate in an RSV vaccine clinical trial was entirely unexpected – and deeply welcomed.
Melissa, a resident of Charlotte, NC, wears many hats, serving as a primary care practice manager, patient advocate, and high school robotics mentor. Outside the clinic and the classroom, she also provides care for children with a range of health complications; a saving grace for parents who are not comfortable leaving their child with just any sitter. But above all, Melissa is a mom; her own son was diagnosed with multiple sclerosis (MS) at just eighteen years old.
Melissa consistently dedicates herself to serving others, especially those who are medically vulnerable. Given her personal experience, it was no surprise that her willingness to participate in a clinical trial when the opportunity arose was matched only by enthusiasm.
"I started in healthcare in 1998. I've seen firsthand the progress in medical advancements and how they have affected patients' lives," Melissa explained. Knowing her contributions could directly impact a patient or loved one was more than enough reason to participate.
There is a common sentiment shared across the industry that many professionals "fell" into clinical research. Sometimes, the same is true for patients. "I honestly can't recall exactly how I first learned of the trial," Melissa explained. "Maybe an email? But I was really drawn to it, especially with the trial being for RSV. I worked extensively in pediatrics in my prior role, with many premature infants. RSV season was always really intense and challenging." Currently, Melissa is a practice manager in primary care for the elderly – another exceptionally vulnerable population to RSV.
"I experienced histoplasmosis as a child, and with a son diagnosed with MS at such a rare, young age, we are both more susceptible to viruses such as RSV. To have the opportunity to help advance preventative measures to protect us all against the disease was meaningful."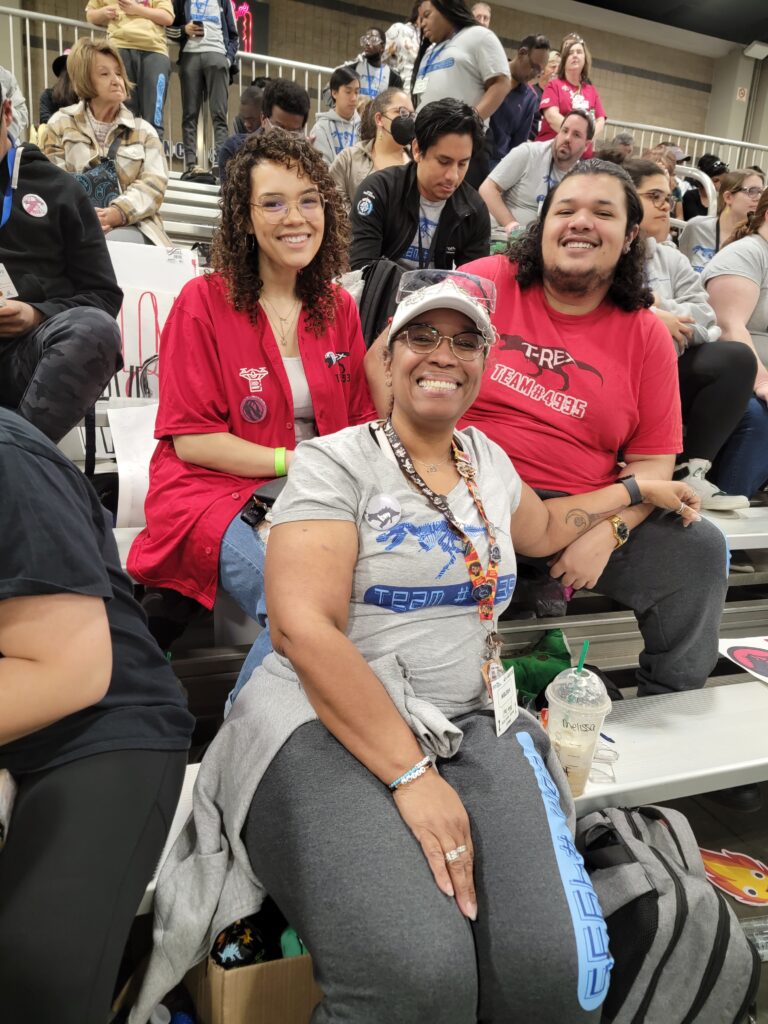 With a formal medical background, the enrollment and informed consent processes were simple and straightforward for Melissa, but the value of communication during that time was not lost on her.
"While I completed my enrollment information online, Javara had all of the informed consent paperwork printed upon my initial visit. My Clinical Trial Navigator was wonderful, going to great length to ensure I had a clear understanding of everything discussed," she explained. For people that don't have a medical background and are less familiar with such processes, this context is invaluable; it is key to ensuring the patient feels safe and grounded in their decision."
During this blinded trial, the only hitch Melissa encountered was minor – a technical difficulty one might say.
"Following my first injection, I ran into slight challenges trying to log into the app where I would continue to track my temperature, symptoms etc. over the course of the study," she explained. But that was all. "Once I was in, it was just so simple."
At the time of writing, this RSV vaccine has received formal FDA approval. Melissa has not yet been notified if she received the actual vaccine, but she speculated: "I think I did. With all the boosters and vaccines I've received over time, I've never had a reaction. I experienced a small one after my first injection," she explained. The adverse effects were minor, about 24 hours of flu-like symptoms that quickly faded. With both an email and phone number for contacting the study team, "I wasn't worried at all," Melissa explained. "My CTN was amazing; responsive, informative, with exceptional bedside manner."
Accessibility is a frequent barrier to clinical trial participation, but with certain proprietary measures, many of these burdens can be alleviated. "Javara was extremely accommodating throughout my entire clinical trial journey," shared Melissa. "From providing adequate parking, to ensuring flexibility around my work schedule, I felt seen and valued. All of these things make a big difference for us as patient volunteers."
Melissa's motivation for participating in the clinical trial was multi-fold. Between her own predisposition and the health of her son, not to mention the direct correlation between RSV and the patients she serves, there was no hesitation. "For me, participation was about something so much bigger than myself," she explained. "This could save a life."
Now that she is more familiar with clinical research, Melissa is eager for future opportunities. "I am much more knowledgeable now about how to seek out additional clinical trials and will encourage others to do the same." When asked what advice she might give to patients considering participating in a study, she shared:
"The benefits outweigh any risk. There is a great set of checks and balances already in place, should anything happen. As with any major decision, especially one related to personal health and wellbeing, do your research. But when you consider the impact a trial could have on your child, your spouse, your student, your neighbor… That is big. You could have a direct impact. I believe this is how we make a difference."
If you or someone you know would like to participate in a clinical trial, click here to see what is currently enrolling.
Experience the future of clinical research
Contact Us