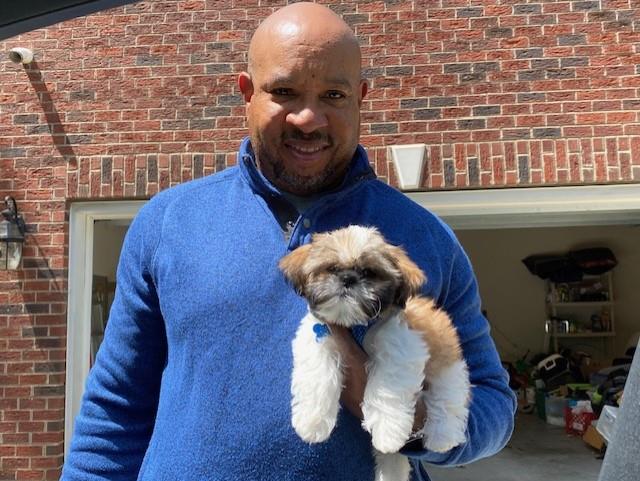 Testimonial
Tony Perry
Charlotte, NC
Tony Perry has been in the pharmaceutical industry, specializing in rare diseases, for over 20 years, but it wasn't until he saw death's door due to COVID-19 that he found himself on the other side of clinical trials. Now, he's sharing his story to raise awareness and encourage others to consider participating, for their own health and the benefit of others.
"They were wheeling me into the ICU, that's all I remember, when I heard a female voice next to me; 'Tony,' she whispered, 'I need you to do one thing for me...' 'What's that,' I asked. 'I need you to fight.'"
An avid senior softball player, officiate of both high school and collegiate level basketball, and a professional with over 20 years in the pharmaceutical industry, at age 62, Tony Perry was in great health and happily married, residing in Charlotte with three furry children. It was only after an extreme case of COVID-19 – including 16 days in the hospital and 12 in the ICU – that Tony found himself facing new challenges.
During his time in intensive care, Tony was closely monitored and given medication for clotting; he had eight liters of fluid drained from his lungs. At 6'4" tall he had lost 35 pounds and departed the hospital on oxygen, "like a 90-year-old man," he explained. "Rock bottom."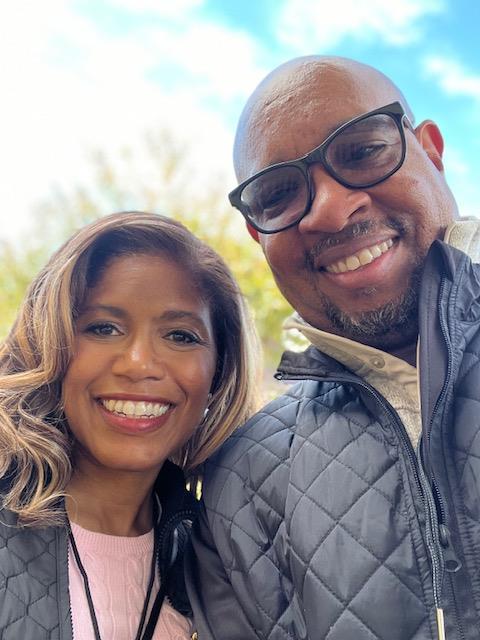 With time and much gratitude, Tony was able to slowly return to his prior state of health – he hasn't been sick since – with one exception: high blood pressure. "I had no medical history, in terms of high blood pressure, etc." he shared. His physician, who practices alongside principal study investigators at Tryon Medical Partners, suggested he enroll in a current clinical trial. The study consisted of three daily readings and symptom evaluations primarily, testing three different medications. His first introduction to clinical research as a participant, Tony did personally benefit from the medication being tested. "It was so easy," he explained. "And my blood pressure went down. It was a win-win."
Though a near-death encounter prompted Tony's initial participation, after a positive and successful experience, his willingness to volunteer for a second trial was heightened. When his physician encouraged him to participate in a flu vaccine trial not long after, he had only one question: Would there be a placebo? Having experienced the most debilitating impact of COVID-19, a flu shot was vital for his prolonged health and well-being. So long as there was a true flu shot involved, Tony was more than willing to volunteer and help the medical community advance vaccine options.
Having been involved on the other side of the industry for decades, "I understood the challenge of getting participants such as myself – age 65 and an ethnic minority – and the importance," Tony continued. "And having the proposal of participating come from my trusted physician definitely aided in the ease of my decision."
Tony's motivation to participate in a second clinical trial, stemmed from a sense of responsibility, providing researchers the opportunity to extract data from someone "like him." "I felt it was important, understanding the lack of diverse patients, to participate," he explained. Tony shared that while compensation was also mentioned – a welcome bonus – his primary intent was to receive a vaccine and contribute to overall medical advancement.
Enrolling in that flu vaccine study (which is currently still underway) and working with Javara "has been really easy," he said. "I just enter weekly reports of how I'm feeling, my temperature, etc. The app sends me reminders and notifications, so I never forget!"
The informed consent process was so clear and straightforward too, he added. "Now, I simply have a weekly phone conversation with the staff to check in. For the most part, everything is data-driven right there on the app." Tony shared that in both studies, the processes were extremely user-friendly, and expectations were manageable. In the one instance to date that Tony felt something resembling the flu set in, he was monitored with recurring check-ins until his symptoms subsided. "They were very attuned to the severity and wanted to ensure my wellbeing at all times." Tony shared that his experience thus far has been excellent on all accounts, with no concerns about being able to contact a team member should an issue arise.
A common misconception about clinical research is frequent office visits and a burden to patients. But for many like Tony, the reality is that "the whole thing is so turn-key," he explained. "I really haven't even spoken to someone directly in quite a while."
When asked if, based on his experience, he might recommend participating in a clinical trial to others, he said absolutely: "Not only do you gain a lot of information about yourself and your health, but you are also contributing to medical advancements as a whole and helping others. There is a major lack of diversity unfortunately in some (perhaps many) of these studies, so it is especially important for folks like me to consider enrolling. That said, we, in the healthcare field, need to think critically about a way to get minority communities educated and to help them trust the process and consider involvement as well."
If you or someone you know would like to participate in a clinical trial, click here to see what is currently enrolling.
Experience the future of clinical research
Contact Us